find a medicine
take back
location
Drop boxes are located throughout Washington at participating retail pharmacies, hospital and clinic pharmacies and law enforcement offices. Most prescription and over-the-counter medicines are accepted unless specified.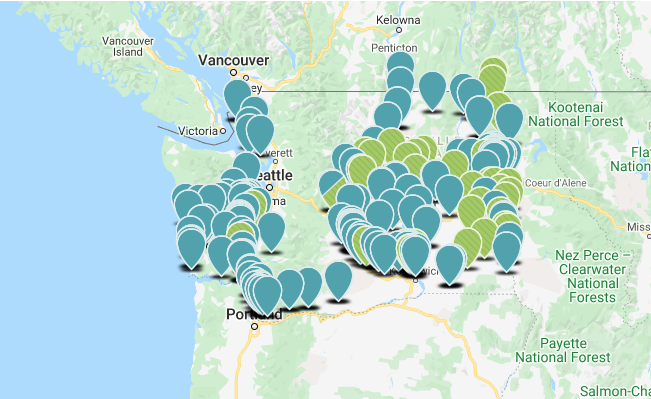 find a take back day event in your community
Omak - http://www.okcommunity.org/
San Juan - http://sjipc.org/
Tenino - https://www.bthat.org/
Tumwater - https://www.tumwaterhopes.org/
New Port - Newport Library, 116 S Washington Ave, Newport, WA 99156
Burlington - 311 Cedar Street, Burlington, WA 98233
Sedro Woolley - 325 Metcalf Street, Sedro Woolley, WA 98284
Benton - 1304 Dale Ave, Benton City, WA 99320 (Fire Building #2)
Kennewick - 211 W 6th Ave Kennewick WA
Pasco - 4820 N Rd 68, Pasco, WA 99301
LOCK UP YOUR
MEDICATIONS.

DISPOSE OF UNUSED
PILLS SAFELY.
TALK WITH YOUR
DOCTOR ABOUT OTHER
WAYS TO MANAGE PAIN.

ASK YOUR PHARMACIST TO
FILL PRESCRIPTIONS
PARTIALLY.